Our support is there when you need it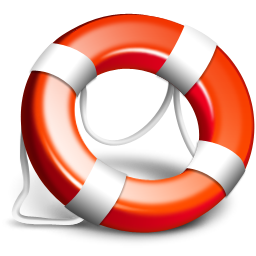 "You don't earn loyalty in a day. You earn loyalty day-by-day."
A sale is the first step to increasing your sales, not the last. We strongly believe that providing good after-sales service shows our customers that want to build a long-term relationship with them, earn their loyalty and keep their business. And we are commited to do that the best way we can.
Secure hosting
Support for your hosting
There are various hosting packages to choose from and we can help you select the right one depending on your individual needs and your available badget. You can use our own hosting packages or we can advise you on your best available options.
You can of course use your own hosting package, however if you decide to choose us for your hosting needs, we are pleased to inform you that  we offer a secure and reliable hosting environment with a 24/7 network monitoring.
In case of server problems on our own servers we look into the problem within 1 hour of its occurrence. 95% of the problems are solved within 24 hours.

SECURITY PLUGINS
Support for your website integrity
Website security has always been food for thought. Even though most of the latest updates (including WordPress 4.5.2) deal with WordPress security issues, there is still a lot that can be done.
At Global Internet Projects we build each website with security on our minds. This is why all websites come with the best in the market security plugins installed. In case you report to us a security issue, we look into the problem within 12 hours. Regular backups can also be in place so your valuable data is not lost. We can also provide you with easy to follow steps so that you can ensure the security of your website.
Maintenance
Security for the future
We offer website maintenance and management that is professional, inexpensive and takes care of all your web support needs.
Whether you are a small business or a large organisation with multiple websites, our three approaches to website maintenance cover all bases. You can pay as you go and get charged by the hour, or you can buy one of our pre-paid support packages, depending on the amount of hours that is required per month for your websites maintenance.
Therefor if you are looking to arrange website maintenance, we'd be happy to look over your requirements and recommend a package suitable for your needs.
Email & Phone support
Support over the phone and via email
For Global Internet Projects Support means that you can ask questions and find answers as quickly as possible! We are here to answer your calls or your emails. The phone service is available between UK business hours (10:00 - 18:00). All emails are replied within 24 hours.
Usualy most problems are solved over the phone. However if a problem is not able to be solved within 30 minutes, then a ticket must be raised, which means that the customer must send an email describing the problem and providing us with all required information.
Our staff of trained professionals is here to provide advice and solutions to any problem. No question is too great or too small for us...
Learn about our maintenance contracts
Unparalleled support centered around you
At Global Internet Projects we recognize that the best way for us to achieve our own success is by helping you achieve success as well. We value your loyalty and we are here to help you whenever you need our assistance.